Transform your home with beautiful accessories
Transform your home with beautiful accessories
Sometimes the smallest things make the greatest impact. It could be adding anything to your house like- a mirror, a painting, a lamp, a table, a chair or even flowers. There are a lot of ways through which you can transform your homes beautifully, uplifting their look. Have a look at some of these ideas to get inspired:
Decorative mirrors
Mirrors can be used to make a small space look larger than they already are. Sometimes large rooms do not get sufficient natural light automatically. So, mirrors can be used to add some more natural light to your room by placing them directly across the windows. Decorative mirrors are also used to give some artistic look to your home enhancing their appearance.
Slipcovers
Slipcovers are wonderful things! They can be used to change your furniture look and are available in various types like- some come in patterns according to a season, and some come in different colours or textures. You can choose them accordingly. They can be easily removed and allow you to have a different look regularly. They can also be washed easily and are ideal for rooms mostly used by children.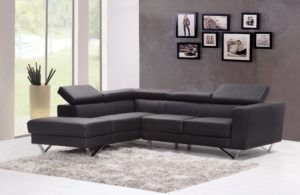 Wicker baskets
Wicker baskets are an elegant way to add more storage to any room. Baskets can be used to add and display books, magazines, toys, towels, blankets, etc. You can place a couple of small wicker baskets on the counter-tops in your kitchen to display your fruits and vegetables beautifully.
Hanging pot holder
We spend most of our time in our kitchens, whether it is for preparing and serving meals, or for entertainment. A hanging pot is a useful item to add to our kitchen. These pots can make your kitchen look lovely and are available in many sizes and styles. Additional cupboard space below can also be used store other items.
Area rugs for floors
Area rugs give warmth, add great texture, colour, and personality to your living space. Hardwood floors are beautiful and easy to maintain, but there is a lack of comfort in them. Area rugs can provide that comfort and can add fun to your living area. Use different patterns and fabrics to get a beautiful look. There are endless possibilities here. You can change your area rugs according to seasons also. There are many cotton washable area rugs which are ideal for homes with children. You can add plants to your living space or every room. Plants are not costly means to add beauty to your space. They are not only beautiful but can also clean your home's atmosphere keeping it fresh. They can absorb pollutants and can harmful gases from the air. Everybody should add some plants and greenery to their houses.