Why wooden laminate floorings are trending these days?
Why wooden laminate floorings are trending these days?
Home interior designs can reveal a lot about your living style. Laminating wooden floorings are trending from past few years and have latest decoration choices. People earlier go for stone floorings, they are natural, and their natural cooling surface provides comfort in summers. Back in the past, people use to see wood as a wrong choice for any decoration in houses. However, nowadays they are trending in markets and have become an utmost priority for the majority of people. Laminate wooden flooring option has changed our thoughts towards the way how we should choose floors for our houses.
It offers you the liberty to choose any designs for your floors. They are not natural and can transform into any colour or design. Wooden lamination looks expensive and attractive without spending a significant a sum of money. Due to the number of benefits wooden laminating floorings provide us, they have become the first choice of interior decorators too. Some of the remarkable characteristics of wooden laminations are:
Technology's magic that will confuse you
The advanced technology these wooden laminating floorings use to transform the wood in any colour or design delivering a classy and catchy eye look. You can get any look whether it is natural or artificial. People cannot distinguish or guess either it is a stone or a wooden floor.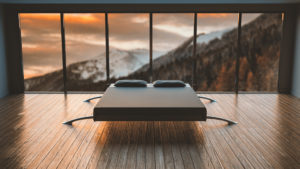 Adoption of bamboo
You can not think about using bamboo on wooden floors. However, their use is beautiful. The fact is bamboo is not wood, it is a grass indeed. This fact makes them an eco-friendly option. Bamboo floorings are soft, durable, natural and moisture proof. Use of bamboo makes the floor more beautiful as they are an ideal option for traditional and ethnic designs.
Effortless placing
Laminate floorings are very easy to place as compared to hardwood floorings or stone floorings. When you get bored of the designs or colours of your floors, you can even remove them without many difficulties and replace them with the newer one. Enables you to follow the existing designs and colours.
Different and unique ideas of colours
Dark coloured floors go great with light coloured walls. Earlier this idea used in stone floorings, but they have made a way into wooden laminating floorings also. Neutral colours like- grey are also trendy these days; one does not need to think about their tone or shade as they mend quickly with all the colours.
High quality in low cost
Wooden laminate floors are cheaper than stone or hardwood floors. They attain high quality and are available from less to high prices with no compromises in quality.