Opt For These 8 Smart Outdoor Storage Tips And Make Your Outdoor Look Clean An
Opt For These 8 Smart Outdoor Storage Tips And Make Your Outdoor Look Clean An
While trying to keep the interiors of our house well-organized, we tend to throw all our junk outside. This leads to an extremely cluttered and untidy outdoor. We never manage to find what we want and are constantly fed up with the way it looks.
Check out these 8 storage tips that'll make your Outdoor look amazing again
An Outdoor Storage Bench:
A cute bench to sit in your garden that doubles up as a storage unit is super effective. Paint it in quirky or bright colors and you end up having a pretty and stylish bench in your garden.
Convert Old Mailbox Into A Tool Shed: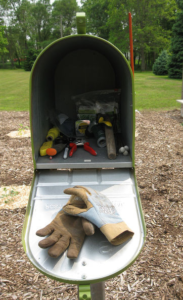 Keep all your tools in a safe place by storing them in an old and unused mailbox.  They don't clutter your space and are easily accessible when you want.
Use A Planter Box To Hide Your Hose: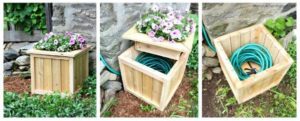 Do you hate it when your hose is just lying around and ruining the aesthetic of your garden. Just hide in a neat little planter box.
Nail some crates of similar and different sizes on a wall and use it for storage or decorative purposes. Paint them in fresh colors to make it aesthetically pleasing.
Hang Your Tools On A Wall: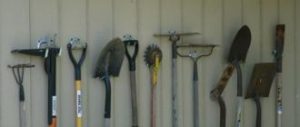 This is a basic storage method that helps keep you organize your storage tools effectively.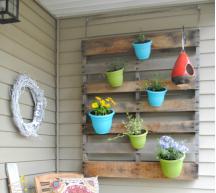 Hang up an old wood panel or a pallet, paint it and hang some cute flowerpots with some coat hooks to create a vertical garden.
Use Old Buckets And Rack For Storage: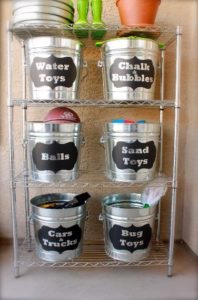 Brightly paint and label some old buckets and place them on the rack to make storage for items. Not only does this look pretty, but you also remember where everything is kept due to the labels.
Use some rope and clothes hooks to hang all your gloves in a neat and orderly way.
With these tips, you can easily convert yours outdoors into a clean and classy place.